Last Updated on September 1, 2019 by Mack Barnes
Oklahoma Real Estate Photographer Mike Booth provides us with tips you can do to make your home stand out for real estate photography.
How to Prepare Your Home for Real Estate Photography
Two clichés come to mind: A picture is worth a thousand words, and you never get a second chance to make a first impression. Both of these sayings are important to remember when you are considering photographing your home. Real Estate Photography in Oklahoma is quickly becoming the primary way to promote interest in your property.
A Picture Is Worth a Thousand Words
Now more than ever before photographs are becoming a necessity in selling your home. If someone tells you about a property, describing it as best they can, those words are likely to flow in one ear and out the other, leaving a minimal impression. On the other hand, if a homeowner or real estate agent shows you pictures of a home for sale, those images will find a place in your databank of memory. Especially if those are clear and high-quality photographs, honestly depicting the property.
Another aspect of Real Estate Photography in Oklahoma that is becoming more and more popular is to include a video clip of the home. As much as people dislike commercials on television, they are programmed to them. A video allows a potential buyer to view numerous properties without having to drive to each location. Those videos assist buyers in narrowing their focus on the homes that have sparked their interest. Video isn't just for the big, expensive mansions anymore, drones have made outdoor videos affordable to almost every price range of homes.
One photography client of ours had put photos he took of his home on Zillow. A problem that he faced was the front of his house was blocked with three huge trees. He did a search about drone photography and discovered that was the answer to his dilemma. Not only did we provide professional drone videos and photos of the outside of his home, but we also photographed the interior. Once the video was uploaded to his Zillow account, he said the views of his home skyrocketed. It makes good sense to realize that the more views you get, you have a better chance of selling your home faster. One important fact to remember is that if you use a drone for commercial purposes, the FAA Title 14 Code of Federal Regulations Part 107 requires you to have obtained a Remote Pilot Certificate for operating small Unmanned Aircraft System.
You Never Get a Second Chance to Make a First Impression
This saying holds in almost every aspect of life, whether asking someone out for a date, interviewing for a job, or selling your home. If you are going to go to the expense of professional photos, give your best shot! Here are just a few tips to consider.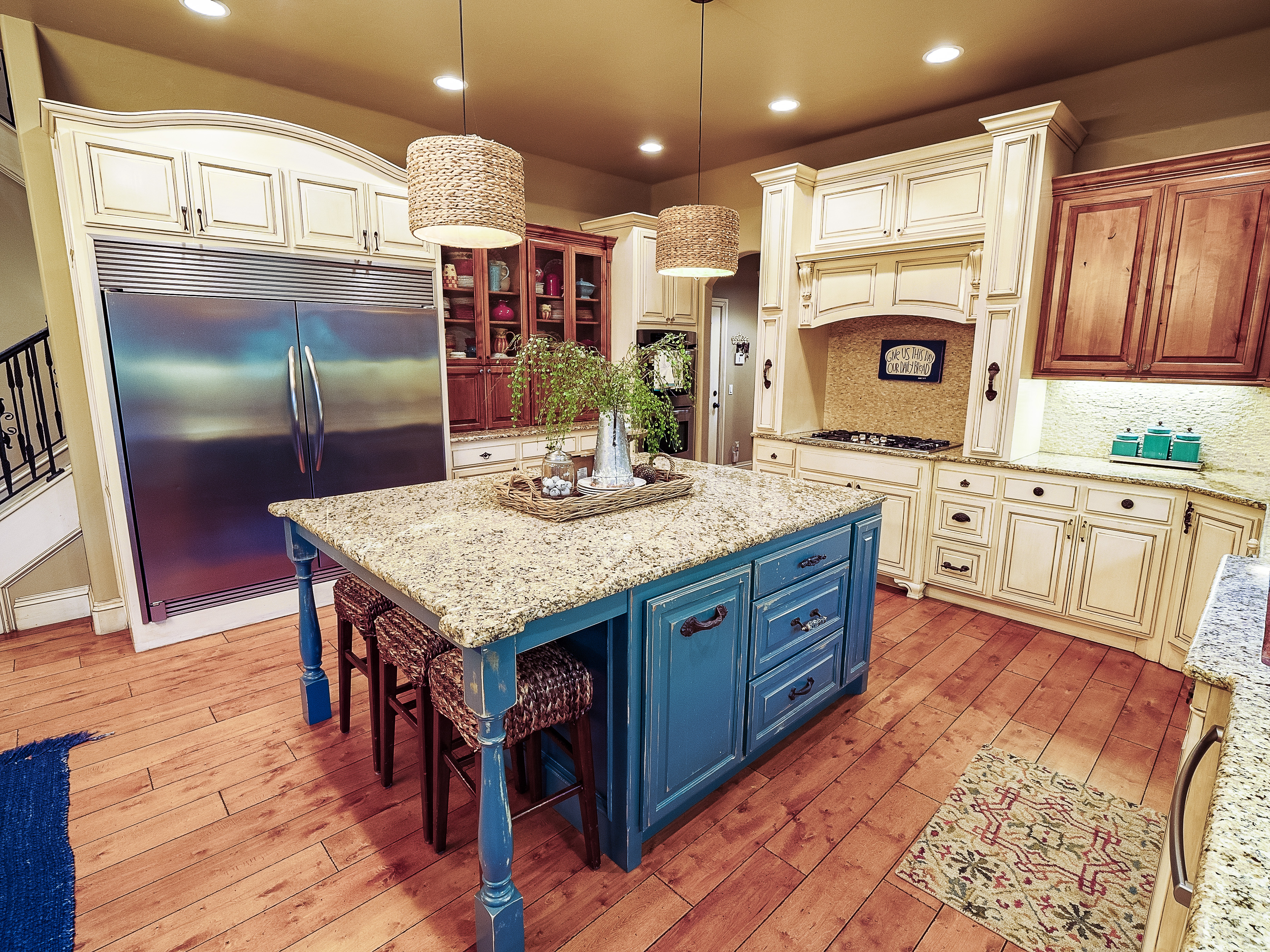 Remove clutter. Nothing is more distracting in real estate photos than clutter. A potential buyer cannot discern or appreciate what the home looks like with junk everywhere. One goal is for buyers to have the ability to imagine what their furniture would look like in your home. Also, with all the clutter, buyers will have the impression that the home has not been very well maintained. That could cause them to worry about the heat and air system, whether or not filters have been replaced regularly.
Since you are hoping to move very soon, consider packing some of the loose stuff laying into moving boxes. That gives your home a better presentation and gets you ahead of the game when it comes time to move. You might even consider removing some of your furniture to give the home a more open, inviting atmosphere. You don't want the home to look abandoned, but just the bare minimum makes a better environment for photography.
Another essential place to look at is the backyard. If you have allowed things to stack up and begin to show rust or become weathered, either take advantage of a big trash day or clean up the items and make them look like that are useful. Don't allow your backyard to look like a junkyard.
Tip #1 – Pay Attention to the Bathrooms
If a bathroom is clean, even if it is a little outdated, it will make a buyer think positively about the property. Before you replace an old shower door, scour it and see if it will come clean. If not, you may want to consider replacing it. You have to weigh the option, but upgrading bathrooms is a cost that may be worth it in the long run. But no matter what age your bathroom is, clean, clean, and clean again. Make it as shiny as you can.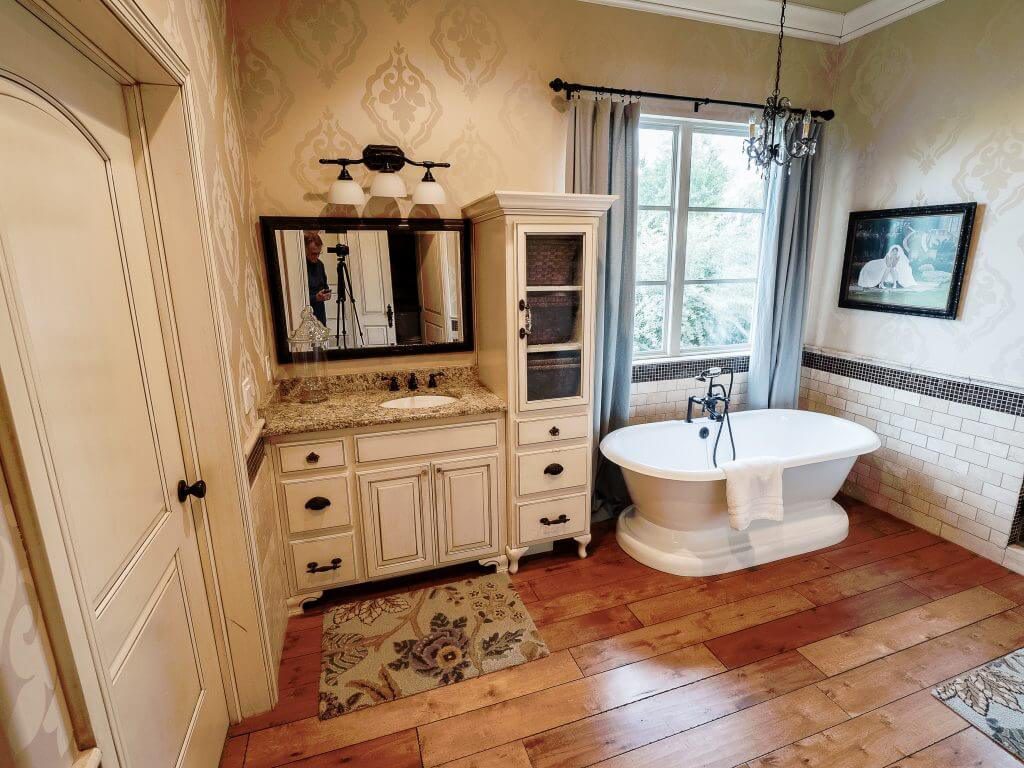 Tip #2 – Make Minor Repairs
Look carefully over the walls in your home. Repair holes in walls clean smudges, or paint if necessary, and clean or replace electric wall plates that are old and dirty. Those are inexpensive things that left undone while turning away potential buyers.
Tip #3 – Make Sure the Lights Work
Lighting is essential to photography, and having fixtures with bulbs missing or not working, not only make it difficult, but that deficiencies stand out in the pictures. Again this will eliminate potential buyers from coming to look at your home. Only a small portion of buyers is looking for a fixer-upper.
Tip #4 – Don't Photograph Your Home with Holiday Decorations
This will date your photos, and if it takes an extended time for your home to sell, decorations can subtly make buyers think that the home has been available for months. This will give some the idea that they can offer a low bid for the home and get a better price, which may cost you a lot of money.
Tip #5 – Consider Hiring a Professional Home Stager
One company brags that homes sell 50% faster and for 10% more after in a 2014-15 survey of over 3,500 homes. That's a big bang for your bucks. You have to decide for yourself whether or not you would want to go to that expense, but an outside experienced home stager will see things that you have grown complacent about and see it from the perspective of a potential buyer.
These are just a few thoughts to help our friends and neighbors in Oklahoma to sell the real estate properties and quickly and as profitably as possible.
Barnes Aerial Photography
PS: I hope that I have made an excellent first impression with you and if you are interested in Real Estate Photography, videos and or photos, give me a call at (405) 848-7517 or visit barnesaerial.com.